Recycling Process
Our enhanced e-waste recycling process covers all bases of recycling, by incorporating data safety and environmental sustainability. The process is divided into 4 steps. The final outcome of the entire process ensures maximum recyclability and proper disposal of electronic waste through due diligence.
In the recycling process, we first sort materials into hazardous and non-hazardous materials.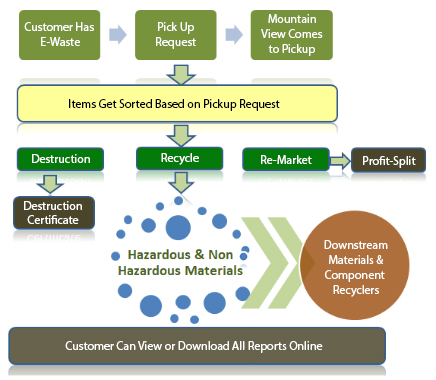 In this procedure, materials have gone through material recovery and component recovery system blocks carried by downstream material recyclers & component recyclers respectively.
A certificate of destruction is issued after completion along with a profit split report that can be viewed or downloaded by customers online.
Copyright © 2019-20 Mountain View E-waste. All Rights Reserved.