About Us
Mountain View E-Waste is one of the Bay Area's leading asset disposition companies. We focus on eliminating the risks surrounding data security, and environmental impact, while maximizing value recovery on IT asset investments for large and small businesses.
Mountain View E-Waste is proud to offer: data security and destruction, corporate e-waste recycling, free pickups, IT recovery, buy-back programs and much more. We will purchase your excess IT equipment inventory and new toner.
We maintain complete control over the entire process to ensure absolute data security and maximum environmental sustainability. Mountain View Recycling possesses industry-leading credentials and solution-oriented Services creating a reclamation resource that you can count on today and down the road. Your company can take advantage of technology advances with a minimum of time and effort lost in new equipment changes.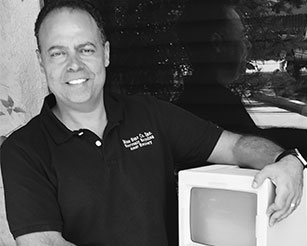 Our Service Portfolio includes:
Data security
Data destruction
IT Recovery
Lease return
Disposition of assets
Remarketing
Buyback program
Eco-friendly recycling of most information technology assets
Copyright © 2019-20 Mountain View E-waste. All Rights Reserved.