Welcome to Mountain View E-Waste Recycle Locally and for Free!
Mountain View E-Waste is home to e-waste, IT Equipment Recycling, Remarketing, Hard Drive Shredding and more. We offer Free Pickup in the Bay Area!Our Electronic Recycling company is one of the best, global asset disposition companies bar none! Our primary specialty is to provide a one-stop solution for data security, electronic recycling and environmental conservation. We also promote value retrieval on IT asset funds for various large-scale businesses and various methods of data destruction and e-waste recycling.We specialize in upholding all-inclusive data, asset disposition hub, complete data safety and environmental sustainability and conservancies. We offer best-in-class and results-oriented data retrieval amenities for all niches.We offer premium services like data destruction, e-waste recycling, free pickups for companies, asset disposition, buy-back programs and environmental preservation of all forms of information-technology assets.



About Us
We are one of the top-notch asset disposition companies in the Bay Area offering end-to-end solutions in the global market. We are experts in…
Our Services
Our enhanced E-Waste recycling processes are divided into 4 steps. The final outcome of the entire process ensures maximum recyclability and proper disposal…
Our Process
Mountain View E-Waste offers premium services of Electronic Recycling and Data Destruction to an eminent, global market…
Request A Pickup
We offer comprehensive, proven, end-to-end IT asset disposition services. Our services include Data Security and Destruction…
A GREENER TOMORROW
STARTS TODAY!
Recycle All Of Your Unwanted Electronics!
Electronic Recycling
We are an efficient and expert recycle reprocessing all important IT wastes in compliance with regulatory bodies and standards. Along with other environmental impact, recycling helps to reduce…
Free Pickups
Inside of the Bay Area, we offer free e-waste pickups with a minimum of one pallet. When you request a pickup, we will be there within 24 hours. A free drop-off for everyone is welcomed at our facility.
Fund Raising Events
Mountain View E-Waste is always ready to contribute to social causes! We frequently organize fundraising programs for non-profit organizations and communities. If you have an idea or request, just let us know!
Data Destruction
Destroying data is extremely important and a safe measure for all companies. Merely deleting files is not enough. Deleted files, if retrieved intothe wrong hands, may cause damage to the organization& can tamper with the company's integrity…
Join our long list of Clients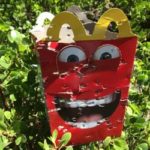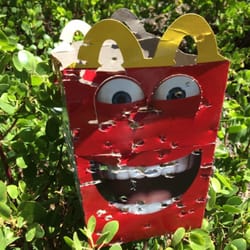 These guys are awesome. They communicate quickly via email and if they have to shift appointments around when picking up your recycling and eWaste, they always let you know. I would highly recommend.
Copyright © 2019 Mountain View E-waste. All Rights Reserved.