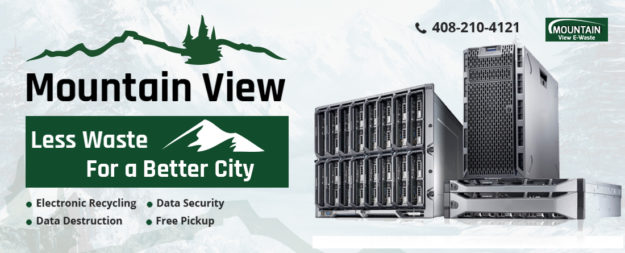 Contribute To The Environment by Choosing the Right Recycling Center
24th July 2017
E waste recycling company Laptop Recycling Mountain View Recycling Center Mountain View
We are now living in a world where it has become essentialfor each of usto do our part to conserve wisely. Increased pollution, fewer trees, and excessive use of natural sources, playa major role in pollution. Apart from these, there is one more thing that has become a major concern …e-garbage.
E-garbage is when we toss out our electronics with no regard to our future generations. If you are aware of how depleted our environment is, then you should know about recycling and how important it is. We can save our planet if we use the proper recycling procedures.
If you are already aware of the recycling process and are looking for the best platform to get your e-garbage recycled, you are at the best place. We are known as the best Recycling Center in Mountain View and have created a place in the hearts of our clients because of our methodology.
Here, at Mountain View E-Waste, we follow the standard strategies in recycling your technology or e-garbage. We are driven with the motto of "Catering the best to our customers as well as to the Environment."Check out Laptop Recycling Mountain View. We always make sure that your data would not be affected or harmed. We safely secure your data and your product(s).
At Mountain View E-Waste, your trusted recycling company, you never need to worry about your recycling efforts. We collect the e-garbage from your doorstep for free, so what are you waiting for? It's time to do something for your environment without hesitation!We are ready to serve you and look forward to your e-waste pickup today!
Copyright © 2019-20 Mountain View E-waste. All Rights Reserved.