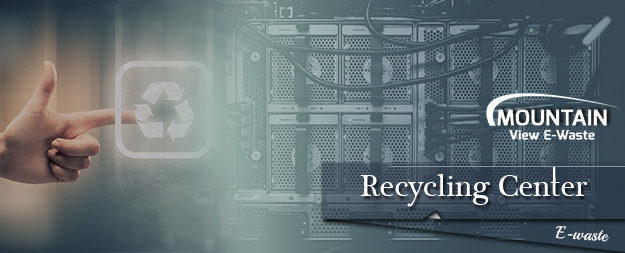 Choosing the Best Recycling Center for the Preservation of Environment
16th February 2018
No tags
Gone are the days when people don't give too much stress on the conservation of natural resources. However, now the tables have turned around. In today's world, it becomes necessary for corporates as well as individuals to conserve as many natural resources as they can. Increased pollution, improper use of E-waste, deforestation and excessive use of chemicals play a major role in the degradation of the environment. Talking about a major one, E-waste has become the biggest concern these days. When a computer monitor is thrashed, its lead leeches into groundwater and ended up polluting water and air.
E-waste is nothing but the waste of electronic items or equipment we throw out in the trash. If you're having a bit concern about the environment, then you should know the importance of recycling as well. If proper recycling methodologies have been followed prudently, then our resources can be conserved for future generation. If you're well aware of the recycling process and searching for the best platform to recycle your deserted electronics, then you've reached the correct destination. Mountain E-waste, one of the best recycling centers in California, offers a plethora of recycling solutions to its clients at affordable prices.
Being a prominent recycling center, we have certified professionals who aim to follow rigorous standards in recycling your technology waste perfectly. Our team mainly focuses on the motto of 'offering the best to the customers as well as to the environment'. At Mountain E-waste, you don't need to worry about our recycling efforts; we'll collect the E-waste from the doorstep of your company at no cost. We are always ready to assist you, no matter what time it is.
So what are you waiting for? It's time to put some effort to do something for your beloved nature to make it a heaven once more.
Copyright © 2019-20 Mountain View E-waste. All Rights Reserved.